CUFI CANADA TO ORGANIZE SOLIDARITY MISSIONS DURING KNIFE INTIFADA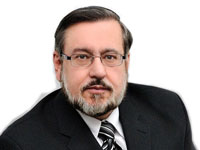 Dr. Frank Dimant, CEO of Christians United for Israel (CUFI) Canada at the behest of Christian leaders has begun organizing on a fast track the 2016 series of missions to Israel wherein Christian pastors, leaders, scholars and lay people will participate. In addition, Rabbinic leaders and Jewish lay people will join CUFI CANADA in a United Solidarity Mission to the State of Israel and its citizens.
Dr. Frank Dimant, who is recognized as a leading spokesperson for grassroots Jewry, will be travelling this week to Israel. He explained, "It is a time for proactive advocacy but also a time to set a personal example".
In addition to planning and coordinating the critical missions, he felt a personal need to be with the people of Israel at this time and to touch the Holy Wall to offer a prayer for the Jewish state and its families. He plans to walk the streets of Jerusalem in solidarity with those facing the knife intifada.
As an honorary citizen of the ancient city of Hebron, he further said, "I intend to visit the Jewish community in Hebron to demonstrate that it will never be forgotten by Jews around the world. We must always thank these individuals who ensure that there is a vibrant community filled with Torah values in the land that was promised by the Almighty to the Jewish People".
Those individuals, Churches and Synagogues who wish to enquire about participating in the mission program should please contact CUFI CANADA's Director of Communications, Rabbi Shlomo Schwartz, at 416-839-2090 or shlomo@cufi.ca